Cicada Music School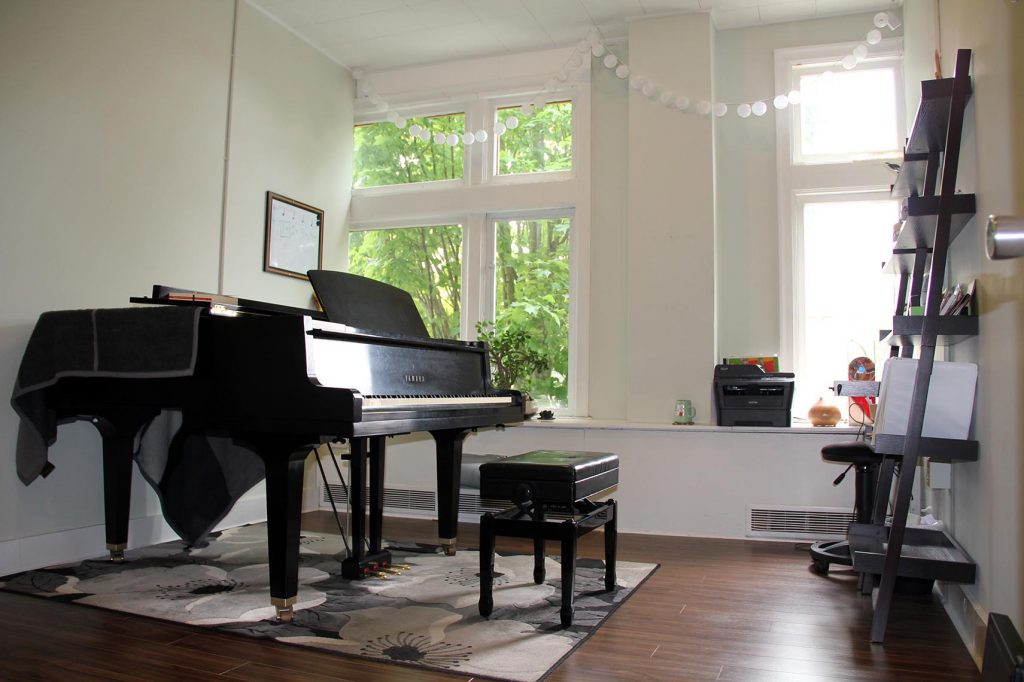 Cicada Music School is a small private teaching studio in Seattle, run by long-time teachers and musicians Aura Ruddell and Lacey Brown. We offer virtual music lessons and in-person lessons in Greenwood and Skyway (Aura), Fremont and Renton (Lacey). The Greenwood and Renton studio waitlists are currently closed, but you can inquire about Skyway, Fremont, or virtual lessons by filling out one of the forms below. 
—
Our mission is to cultivate lifelong musicians who are able to use music as a tool for creativity and expression. We help our students build a solid and comprehensive foundation in music, so that they can pursue any musical path with confidence, not just proficiency on their instrument. Each student will be assigned a private teacher and receive personalized instruction based around their own interests. In addition, the teachers at our school meet regularly to discuss any possible opportunities for students' musical growth, whether it be through collaboration (want to start a band?), group lessons on a specific topic, temporary teacher swaps, etc. 
—
Cicada Music School strives to provide a nurturing and inclusive learning environment for students of all identities and abilities. We work closely with caregivers and students with physical and developmental disabilities to best accommodate learning needs. Sliding scale payment plans and scholarships are available for foster youth and low income families (limited availability). Keep scrolling down for more information about Aura and Lacey, and to inquire about lessons.
---
AURA RUDDELL
PIANO • SONGWRITING • COMPOSITION
I am a Classically-trained pianist with a music degree, who loves teaching students who have no intention of going down the same musical path that I did. I've been teaching students of all ages in the Seattle area since 2009, and passionately believe that anybody can learn to build a therapeutic and creative relationship with music. Check out this podcast interview to learn more about my musical background and teaching philosophies.
TO INQUIRE ABOUT LESSONS WITH AURA:
---
LACEY BROWN
PERCUSSION (DRUM SET/ORCHESTRAL/HAND DRUMS)
BEGINNING GUITAR • BEGINNING PIANO • SONGWRITING • PRODUCTION
While I tailor my approach to student interests, all of my students receive training in the fundamentals of music theory and performance technique. I have been teaching percussion since 2003 and songwriting lessons for the last decade. I enjoy getting to know my students and inspiring them to cultivate a passion for music. You can find more information about me here.
TO INQUIRE ABOUT LESSONS WITH LACEY:
---
REVIEWS
"I have been a student of Aura's for over 7 years and I am very glad to be one of them. She is a great musician who is kind, patient, and encouraging to myself and to her students. She creates an enjoyable musical environment by letting students play music they enjoy, by accommodating to their preferences, and by consistently finding new ways to make learning piano easier and more fun. Whether you're an experienced pianist, or have never touched a piano in your life, I would highly recommend Aura Ruddell. -Student
"We feel so very lucky to have found Aura! Our daughters, now 10 and 12, have been working with her for over 6 years. She is kind and fun but also deliberate and thoughtful in her approach. We appreciate the progress that we've seen in our daughters' skills but are also grateful for how much effort Aura puts into providing a well-rounded musical education experience, teaching theory and improv and focusing on helping young people engage with and love music. Aura is a gem." -Parent
Lacey is the most patient person i have ever met. She is so so so passionate about music and teaching. I love her energy!- Emma May, student
Lacey is creative, patient and fun. She is very attuned to the personality of our young son and the level he is at, while also gently pushing and encouraging him to do more. We are especially impressed when we see her work with organic moments that come up spontaneously and unexpectedly. Our son has been drawn to rhythm since he was born and we are confident that Lacey is growing his skills, abilities and passions. – Paula, parent
Lacey has been an inspiration to our son, and has helped light a fire in our son for all things music. She is a kind and dedicated musician, and provides an outlet of collaboration and learning with other students. – Susan, parent
I can safely say that Lacey has made me into the guitar player I am today. She is an amazingly patient and kind instructor who also knows how to push her students just hard enough to get them to that next level. I whole-heartedly recommend her as your next music instructor, be it for guitar, percussion, or general music-making. – Ryan, student
---
Thanks for visiting!