Cicada Music School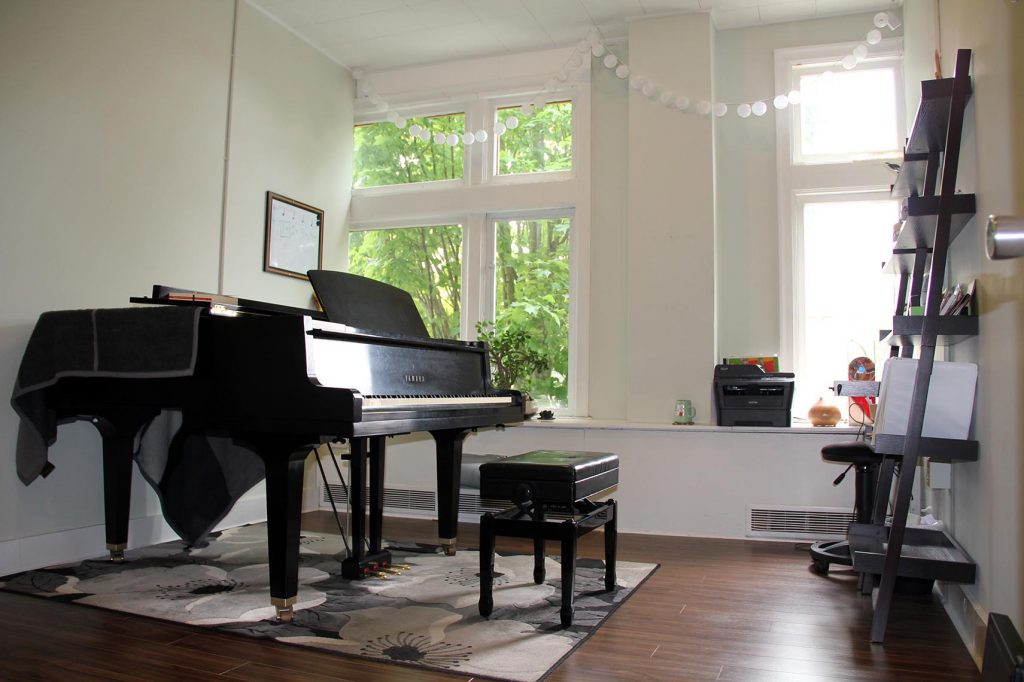 Cicada Music School is located in the Greenwood neighborhood of Seattle. We offer in-person and virtual lessons. The studio is full as of January 2023, but feel free to join the waitlist by filling out the signup form below. 
—
Our mission is to cultivate lifelong musicians who are able to use music as a tool for creativity and expression. Our goal is not to create concert pianists, but to help students build a solid and comprehensive foundation in music through the use of the piano, so that they can pursue any musical path with confidence. Every student will receive personalized instruction based around their own interests, which may include music theory, note-reading, ear training, improvisation, and composition/songwriting. If you're not totally sure what to look for in a piano teacher, I recommend watching this video to start! 
—
Cicada Music School strives to provide a nurturing and inclusive learning environment for all students. We work closely with caregivers and students with physical and developmental disabilities to best accommodate learning needs. Scholarships are available for foster youth and low income families (limited availability).
---
To join the waitlist,
Please follow these steps:
---
About Aura
I am a Classically-trained pianist with a B.A. in Music from the University of California, Santa Cruz… who loves teaching students who have no intention of going down the same musical path that I did. I've been teaching music and piano to students of all ages in the Seattle area since 2009, and passionately believe that music lessons are for everybody. I think that anybody can learn to use music as a therapeutic outlet, and a medium for creativity. Check out this podcast interview to learn more about my musical background and teaching philosophies. Thank you for visiting, and feel free to contact me here with any questions you may have.
---
REVIEWS
"Aura has been teaching our daughter piano for over six years. She's now nearly 13, and even with her busy schedule she has no intention of giving the piano up. Aura's patience, encouragement and enthusiasm have been key to our daughter's love of the instrument. She encourages creativity in music selection which keeps everyone excited about what they are learning. Recently our son started lessons as well, and although he's new to it, he is proud as can be of his new skills. Aura plans and organizes two recitals a year in the beautiful Good Shepherd Center in Wallingford. Both of my kids look forward to recital time and it motivates them to practice. Aura isn't just our piano teacher, she is our friend. We are so lucky to have found her." (from Google Reviews)
"I have been a student of Aura's for over 7 years and I am very glad to be one of them. She is a great musician who is very kind, patient, and encouraging to myself and to her students. She creates an enjoyable musical environment by letting students play music they enjoy, by accommodating to their preferences, and by consistently finding new ways to make learning piano easier and more fun. Whether you're an experienced pianist or have never touched a piano in your life, I would highly recommend Aura Ruddell." (from Google Reviews)
"We feel so very lucky to have found Aura! Our daughters, now 10 and 12, have been working with her for over 6 years. She is kind and fun but also deliberate and thoughtful in her approach. We appreciate the progress that we've seen in our daughters' skills but are also grateful for how much effort Aura puts into providing a well-rounded musical education experience, teaching theory and improv and focusing on helping young people engage with and love music. Aura is a gem." (from Google Reviews)
"Thoughtful, smart, practical piano lessons. Aura works to meet you where you are, giving positive reinforcement along the way. Highly recommend." (from Google Reviews)
---